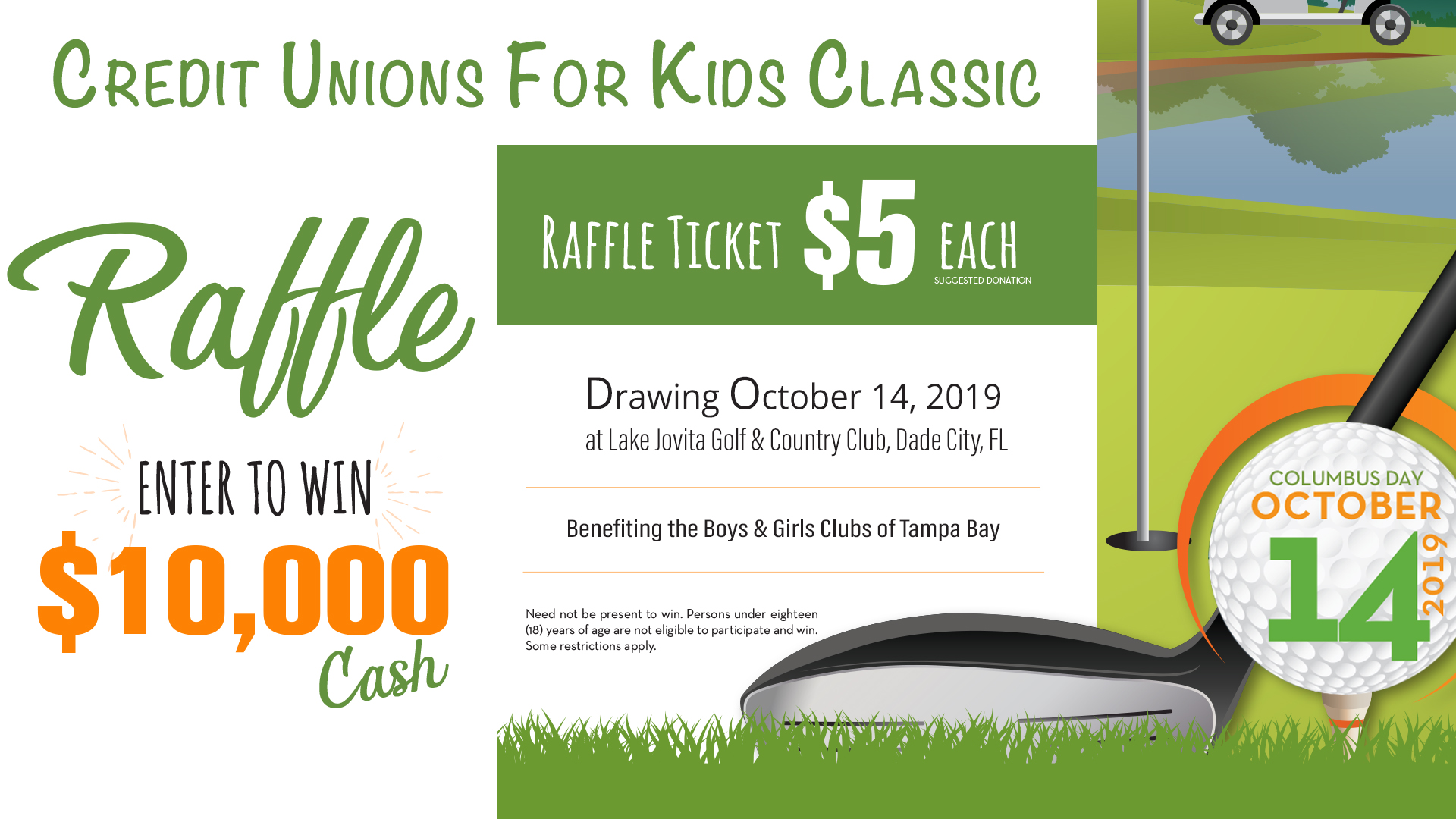 Help us Help Children in our Community!
As of October 2018 the Credit Union Kids Classic has completed its 14th year. Over the course of these years we have donated 3.4 million dollars to local community organizations, i.e. John Hopkins Children's Hospital, Tampa General Hospital and the Boys and Girls Club.
14 Tampa Bay Area Credit Unions have teamed up this year for the 15th Annual Credit Union Kids Classic to be held at Lake Jovita Golf & Country Club, 12900 Lake Jovita Blvd., Dade City on Monday, October 14th. Raffle tickets are available at all SACFCU offices. A $5 donation will give you a chance to win $10,000 CASH! The winner will be drawn during the golf event in October. We will continue with our pledge to the Boys and Girls Clubs. This will be our second year of the three year pledge of $600,000 dollars to support the LEAD initiative.