Download Links for the SACFCU Mobile App:
 For directions on how to download and install the new app, see below.
Step 1

Open the Google Play Store (for android users) or the App Store (for iPhone users) and type SACFCU into the Search.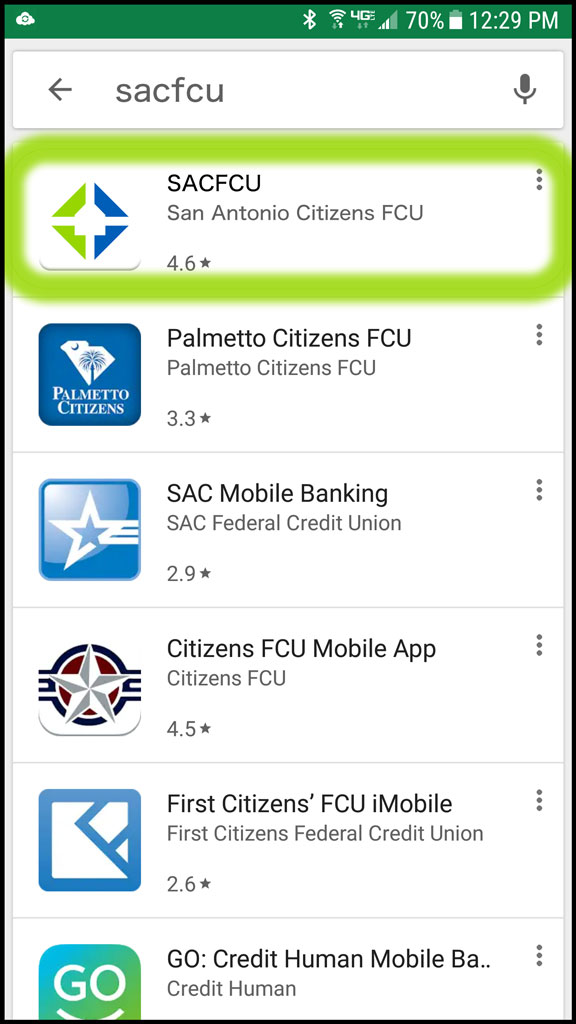 Step 2
Find the app that looks like this one, then click it.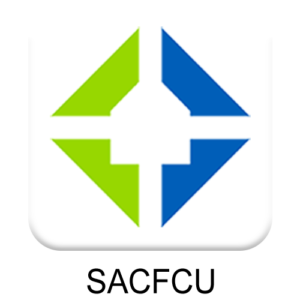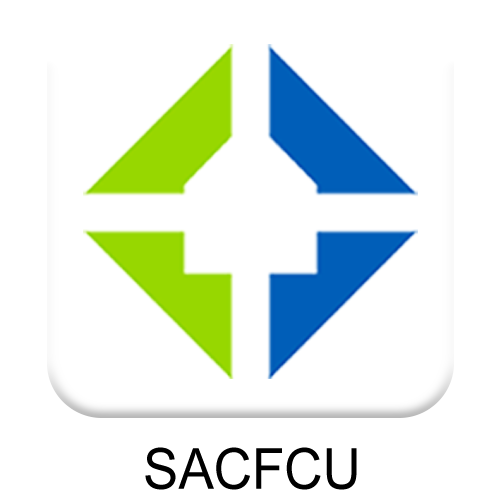 Step 3
Click Install for Android users, or Get for iPhone users and the new app will begin downloading.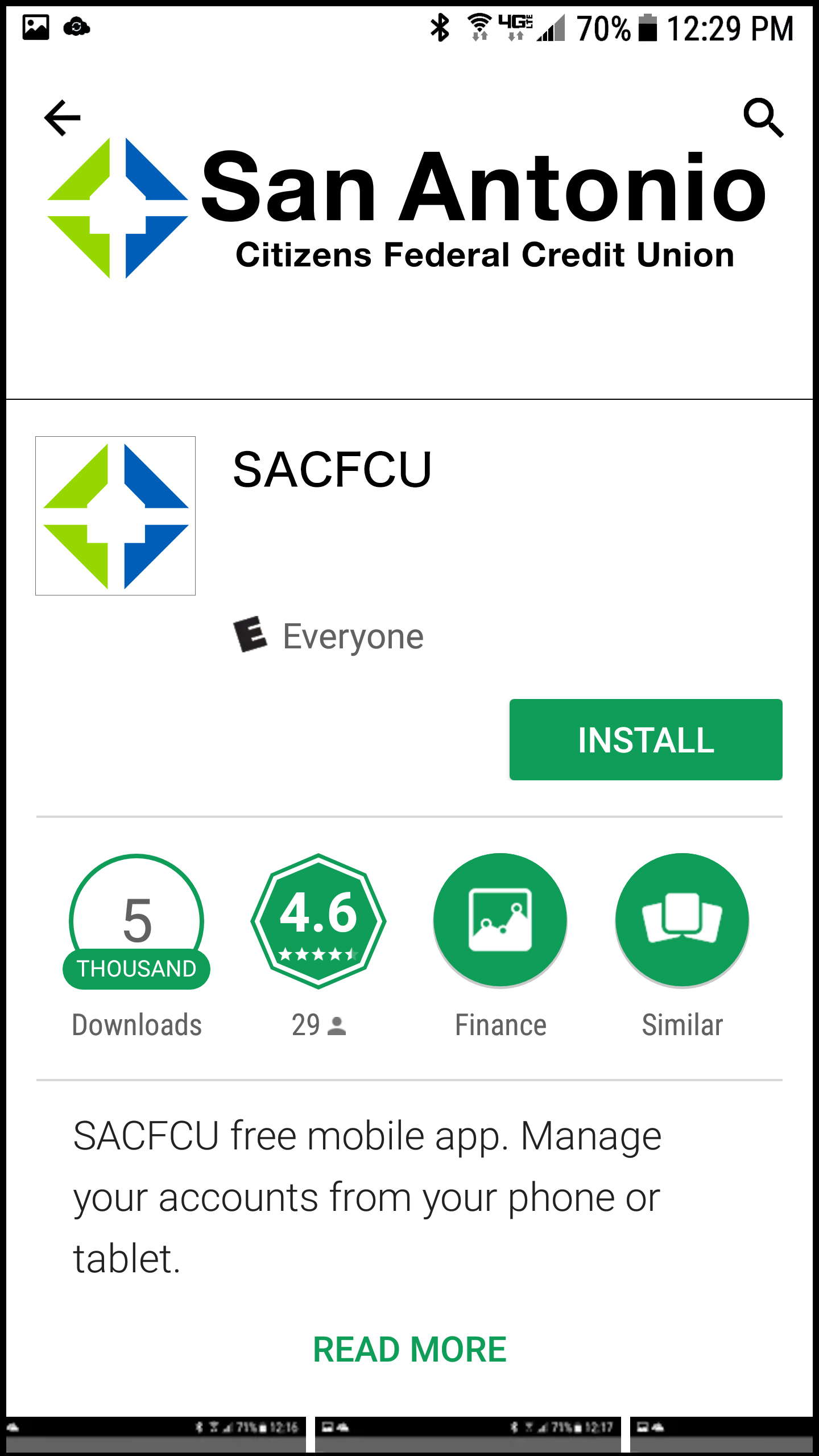 Step 4
Make sure to delete our old mobile app that looks like this:

The old app will no longer work beginning October 10th.

New App Features

New, Faster Ways to Access Online Banking!
SACFCU's new mobile app will feature faster & easier ways to login to It'sMe247 Online Banking!  Members will now have the option to login using the Traditional Username & Password, Voice Recognition, Custom Pin #, Fingerprint ID, or by using Facial Recognition.
iPhone users will need iOS 9.0 or later, & Android users will need 4.4 or later.  To utilize the fingerprint login, your mobile device will also need to have the capability for fingerprint scan.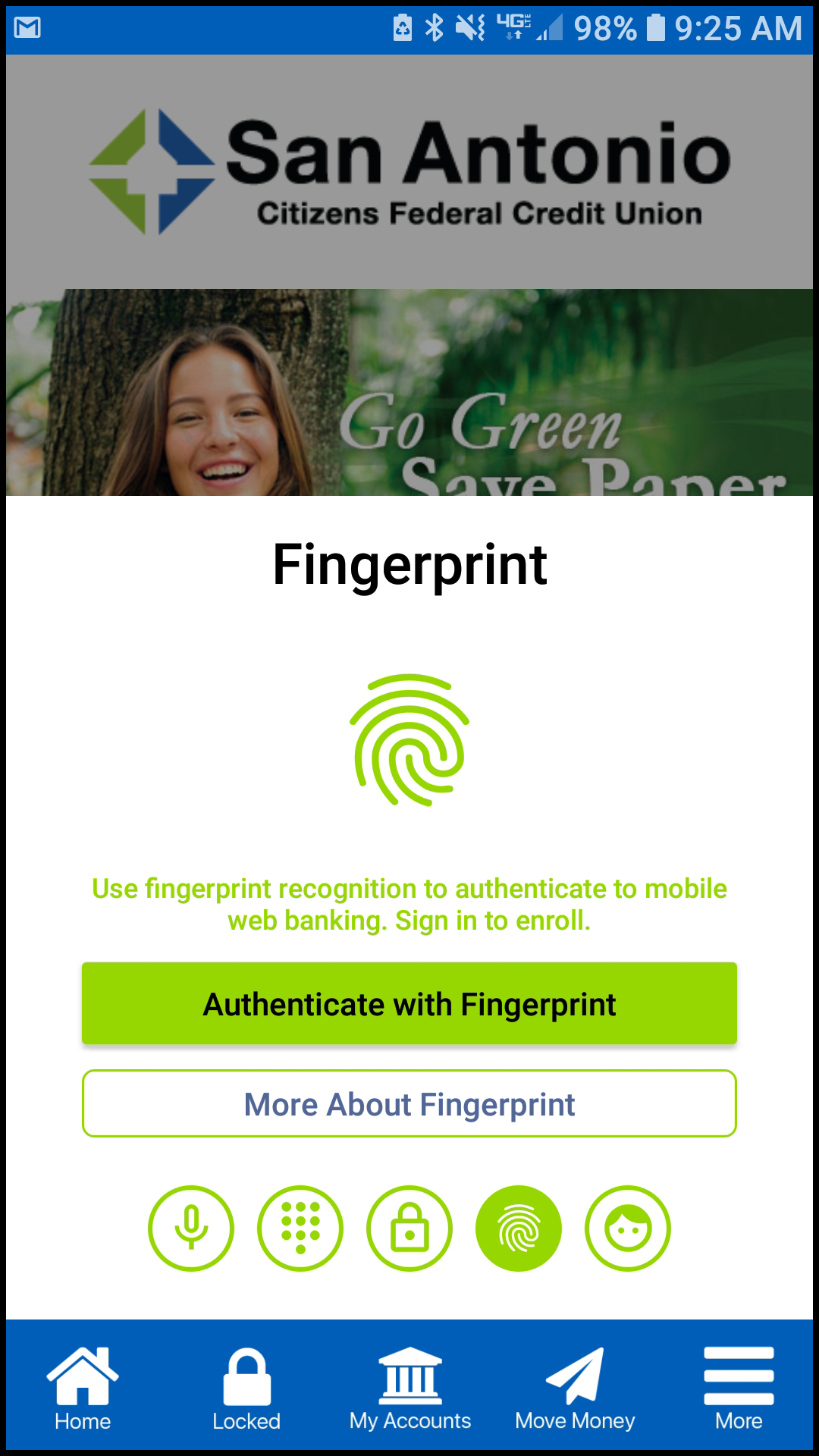 Same Great Online Banking Screens That You're Used To!
When you select the My Accounts button at the bottom of the screen in the new app, it will take you to the same online banking screen you are accustom to seeing!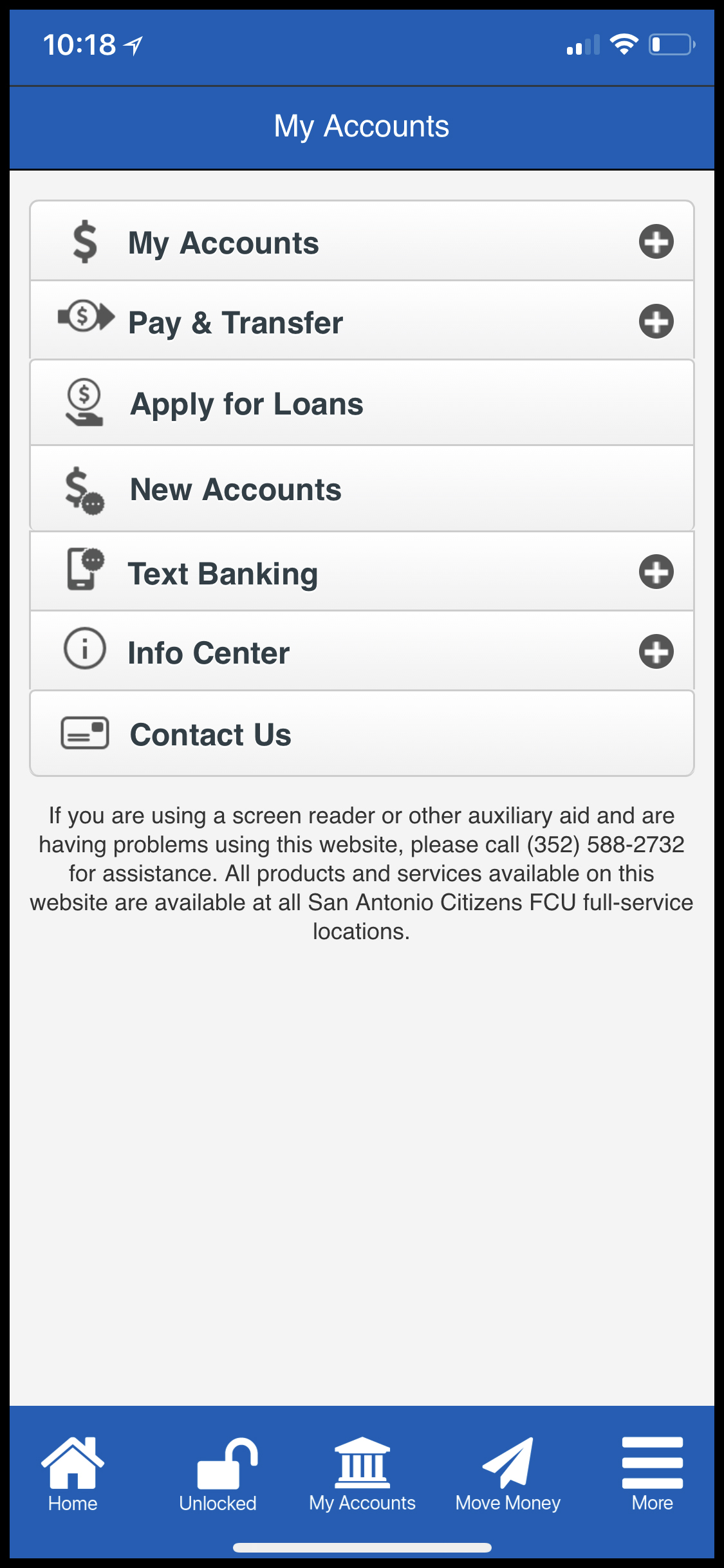 Easy to use Mobile Check Deposit that requires no additional login information!
SACFCU's new Mobile Check Deposit is easier than ever! All members will need to register for the Mobile Deposit feature once the new app is downloaded (even if you had it on our previous app). You can do this by clicking the Move Money button at the bottom of the app screen, then by clicking Deposit Check. Members will no longer need a separate username or password to access Mobile Check Deposit!  Once you login to the app, you will have access to all secure features within the app including Mobile Check Deposit. (See registration instructions for Mobile Check Deposit below)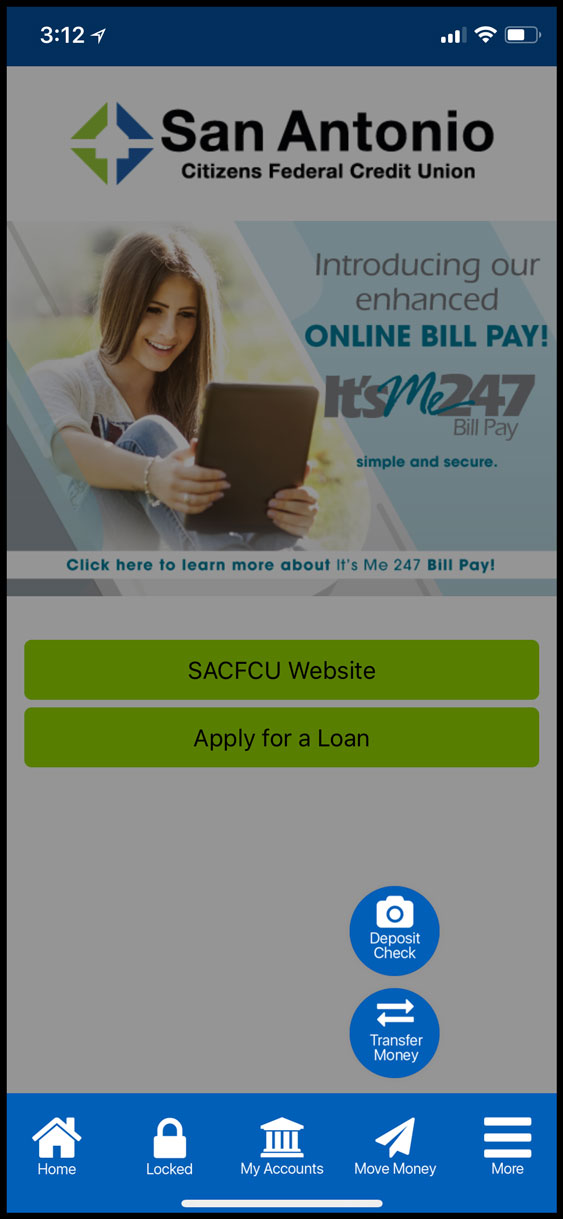 *Before you are able to deposit your first check, you must register for Mobile Check Deposit. You can do this by Clicking the green Register button in the middle of your screen. You will also need to accept the Mobile Deposit User Agreement. It may take up to 2 business days to be approved for the Mobile Check Deposit service. 
Once you have been accepted by the credit union for Mobile Check Deposit, you will see the following screens when attempting to deposit a check: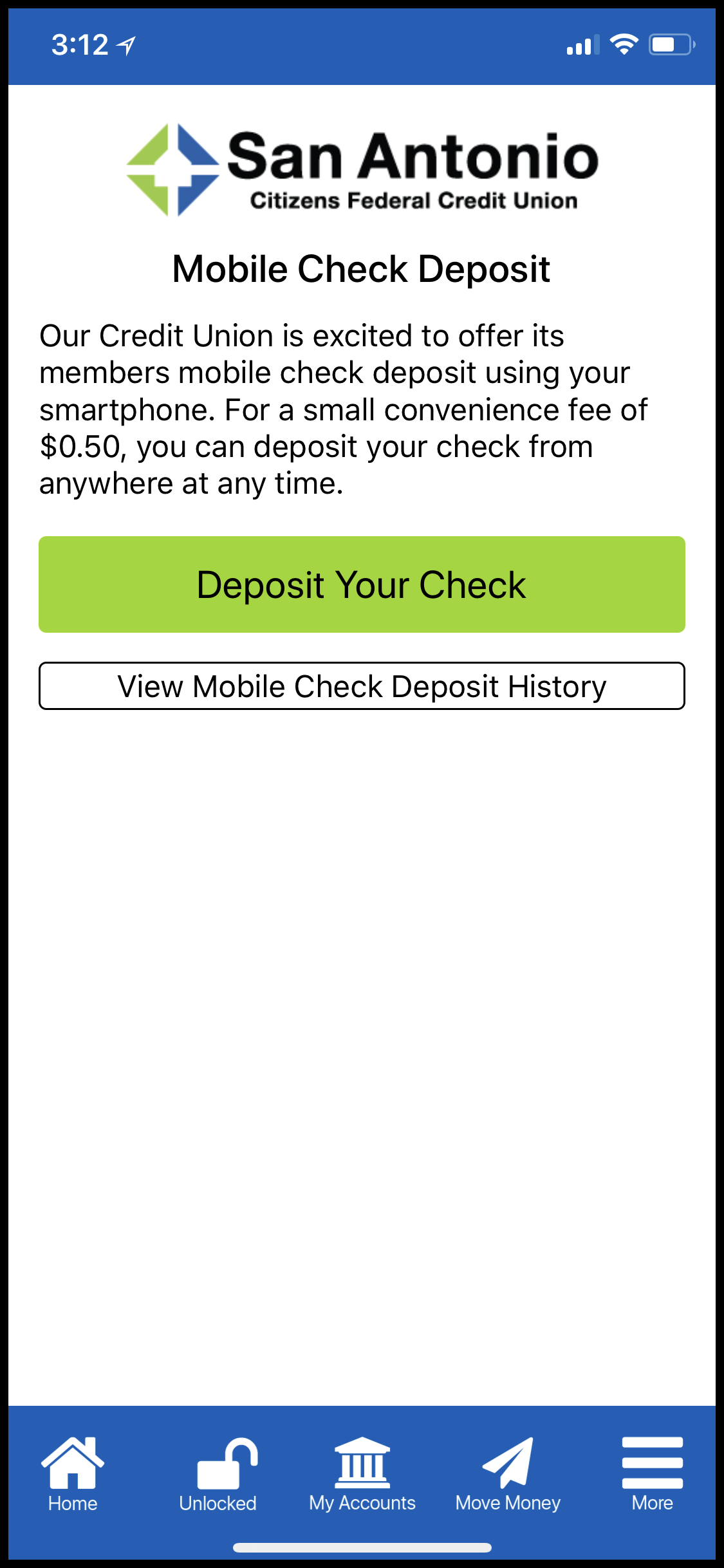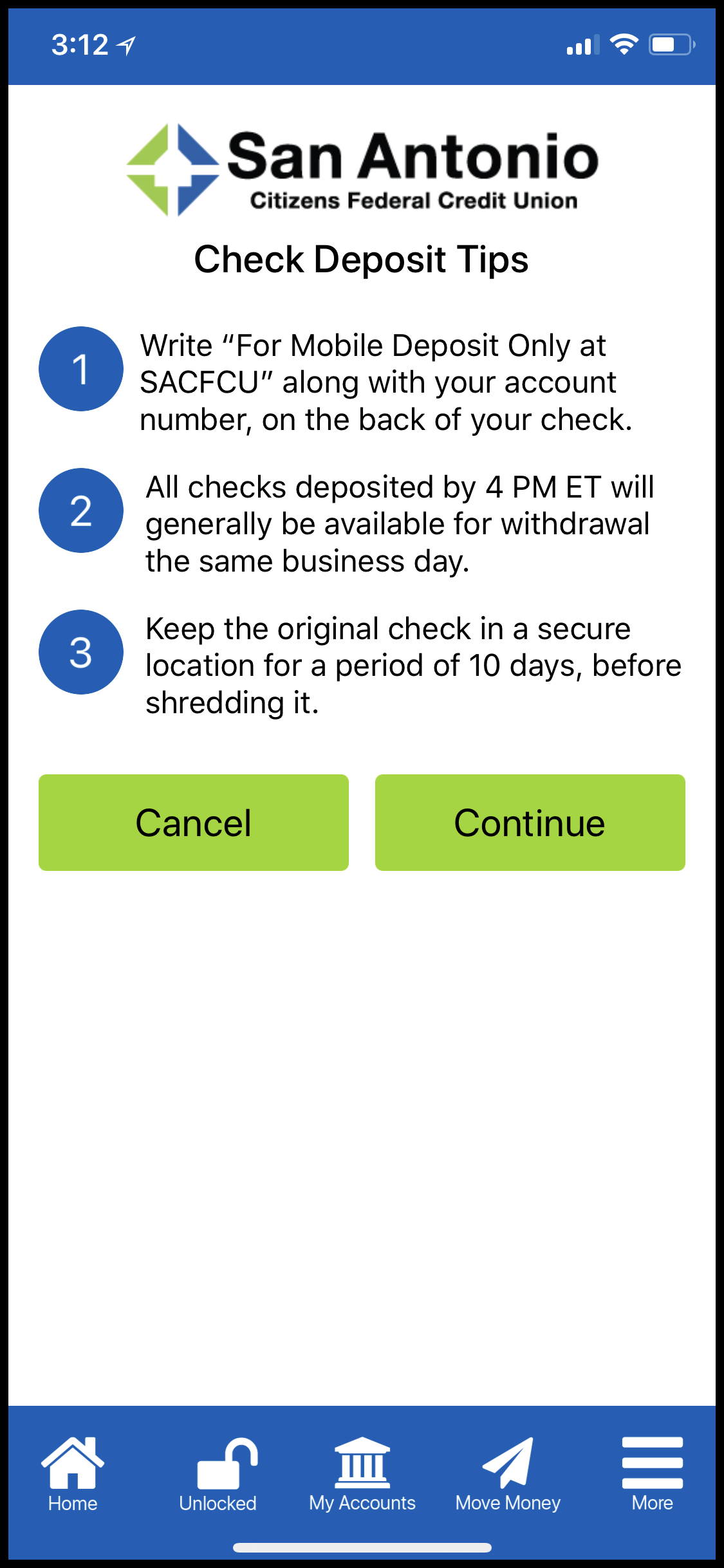 Make sure to explore the additional features such as the office locator and frequently asked questions, under the More tab at the bottom of the screen.
We strive to provide our members with convenient and easy to use services. We hope you will enjoy using your new and improved SACFCU app!