Each April, National Credit Union Youth Month is celebrated by credit unions. This year, youth members sent a photo to the credit union of themselves with something they wanted to save money for, to buy or experience in the future.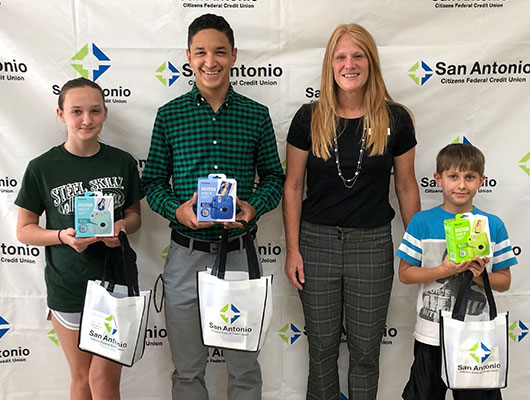 Picture it! Save for it! Share it!

Congratulations to the 3 winners, drawn from all entries and presented a Fujifilm Instax Camera & Accessories from Carrie Carlberg, San Antonio Area Manager. What are they saving for? (L-R) Quincy Newlon – a trip to an aquatic theme park, Peter Huron – a truck and Sean Mescall – taking his family out to dinner to his favorite Japanese Steak House.