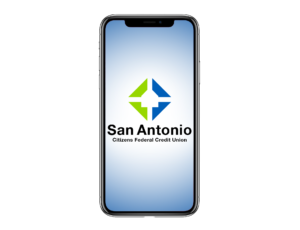 The days of driving to a branch to deposit your checks are over!  Mobile deposit lets you deposit checks into your accounts using you smartphone or table, simply by snapping a picture!  Once you download the SACFCU Mobile App, click on "Mobile Deposit".  Enrolling is free!
Frequently Asked Questions
Is There A Fee To Use Mobile Deposit?
Yes – our Mobile Deposit product fee is 50 cents per check deposit.
Will I Need A Different Username And Password For Mobile Deposit?
Yes – there is a separate login for Mobile Deposit, however when you enroll you may use the same username and password that you use for online banking. Username must be 6 to 20 characters (start with a letter), Password 8 to 20 characters (with at least 1 number). When enrolling for Mobile Deposit you may be asked for Account Label (create a name you would associate with this account) Account Type (Savings or Checking).
What Platforms Are Currently Supported?
As long as you can use the Mobile App, you will be able to use the Mobile Deposit feature. Our app currently supports the iPhone, iPad, iPod Touch, Android phone, Android tablets and the Kindle Fire.
Is Mobile Deposit "Check 21" Compliant?
Yes.
Can any member enroll in Mobile Deposit?
Mobile Deposit is open to members that have a SACFCU checking account, online banking and E-Statements.
Is Mobile Deposit Secure?
Yes – Mobile Deposit features two-factor login authentication and data encryption.
Do I Need To Provide Any Additional Information On My Check When Using Mobile Deposit
Yes – To aid in processing, please make sure to include the account number and the words "Mobile Deposit" on the back of the check.
Do I Need To Keep My Check After Submitting It Using Mobile Deposit?
Yes – we encourage you to keep your paper check until you get your next statement, so you can verify that everything posted accurately.
How Long Does It Take For A Check To Post Using Mobile Deposit?
Checks will post within 1-2 business days.
Are there different "check hold" rules for Mobile Deposit?
No, the same hold rules apply as if someone was depositing at the teller line.